Special Educational Needs and Disabilities (SEND)
King Edward VI Five Ways School prides itself on being an inclusive school that provides a broad and balanced curriculum to all students, regardless of need.
We provide a range of support strategies personalised to meet the needs of our students, and meet regularly to monitor and assess the impact on wellbeing, progress and attainment.
SEND Information Report
Our SEND Information Report, which can be accessed here, details our provision in more detail. You will find our designated SEND policy in the policies section of the website here.
In addition, our Disabilities policy can be found in the policies section, which also details accessibility.
​
Birmingham's Local Offer can be accessed here and provides an overview of the local authorities approach to supporting students with special educational needs.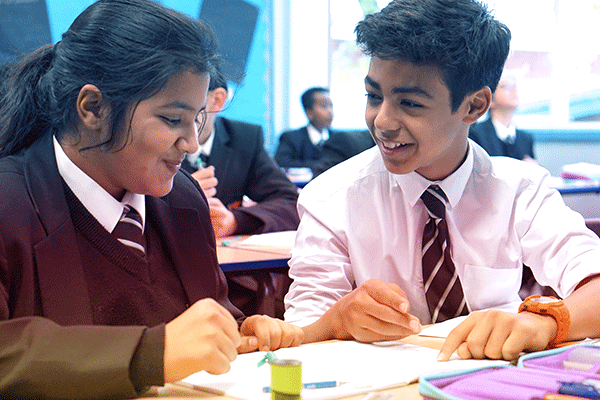 Inclusion Contact
Mrs Siobhan Tyrie is Five Ways' SENDCo, with responsibility in managing the provision for students with special educational needs.

Parents can contact Mrs Tyrie via email (styrie@kefw.org) or by telephone (0121 475 3535).
Access Arrangements
Access Arrangements allow students with special educational needs, disabilities or temporary injuries to access assessment without changing the demands of the paper. For adjustments to be made, a considerable amount of evidence needs to be collated and certain criteria must be met. Further information can be found on the documents below, or should you have any questions, please contact Mrs Tyrie.
​
​
​
​
​
​
​
For impartial and accessible advice, you can access SENDIASS:
Special Educational Needs and Disability Information, Advice and Support Service (SENDIASS)